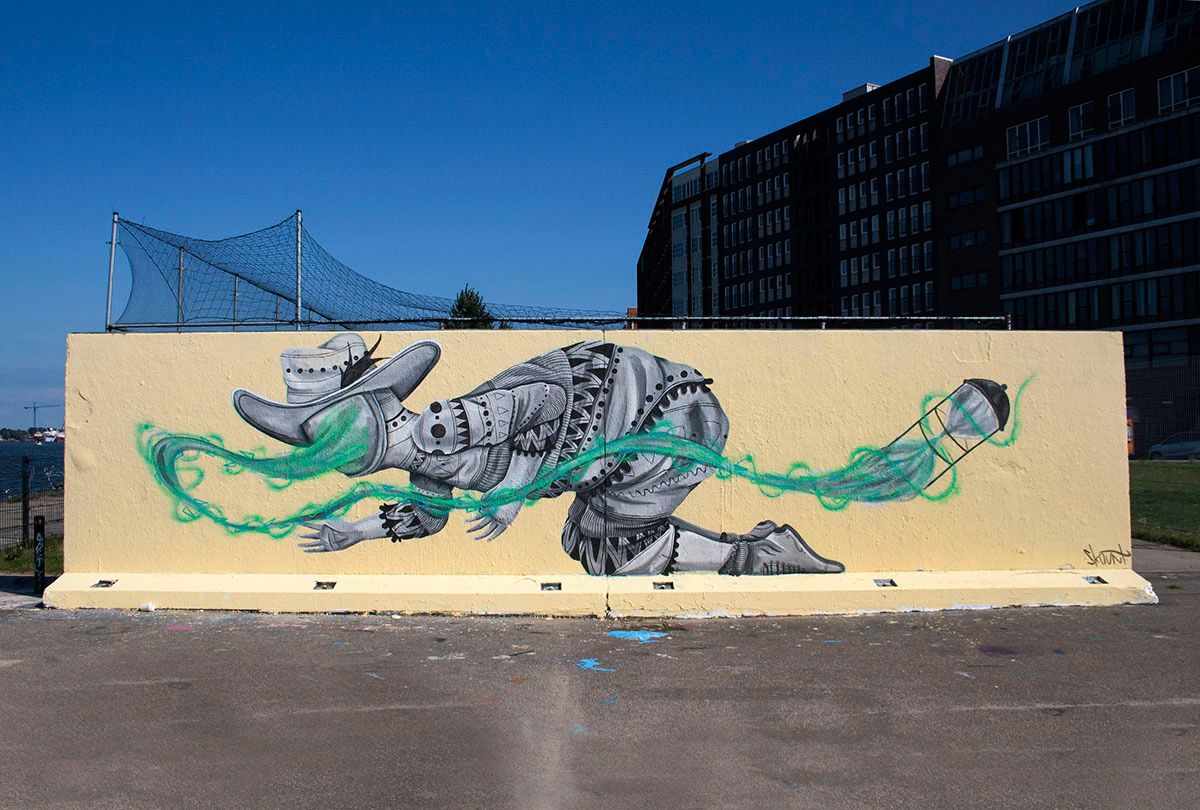 Amsterdam, Netherlands. 2016
Inspired by the quote of "Tempus Fugit" derived from a verse of the Georgics of the poet Virgil, "Sed fugit interea, irreparavile tempus fugit" (But time is lost, which never will renew). I painted this mural as a reflection of the time that eludes us, living life as a pursuit of distant goals that can sometimes be a burden, rather than live as a set of present moments, planned in the short term; time flies, time slips away, time is diluted and only leaves us memories in the memory.
----------
Inspirado en la cita de "Tempus Fugit" derivada de un verso de las Gèorgicas del poeta Virgilio, "Sed fugit interea, fugit irreparavile tempus" (Pero huye entre tanto, huye irreparablemente el tiempo). He realizado este mural como reflexión al tiempo que se nos escapa, al vivir la vida como una consecución de metas lejanas que a veces pueden ser una carga, en vez de vivirla como un conjunto de momentos presentes, planificados en corto plazo; ya que el tiempo huye, el tiempo se escapa, el tiempo se diluye y solo nos deja recuerdos en la memoria.