CHARON IN A DESERT OF SOULS / MURAL
Quick mural painted in Amsterdam, Netherlands. 2016
Mural inspired by Charon from Greek Mythology, the ferryman of Hades who carries souls of the newly deceased across the rivers Styx and Acheron that divided the world of the living from the world of the dead.
A coin used to be paid to Charon for passage, usually an obolus or danake, was sometimes placed in or on the mouth of a dead person. The people who could not pay the fee, or those whose bodies were left unburied, had to wander the shores for one hundred of years.
In this case I illustrated Charon carrying a "rich Soul" through a desert of desires and hopes created by "lost souls" that they couldn't afford their payment to the afterlife because they didn't had a life chord similar to the religious and economic canons established by the society where only capitalism, consumerism and banal beliefs look survive and bring us to the heaven.
----------
Mural realizado en Amsterdam, Paises Bajos. 2016
Mural inspirado por Caronte de la mitología griega, el barquero de Hades que lleva las almas de los recién fallecidos a través el río Estigia y Acheron que dividieron al mundo de los vivos del mundo de los muertos.
Una moneda solia pagarse a Caronte para el paso, por lo general un óbolo o danake, a veces se coloca en o sobre la boca de una persona muerta. Las personas que no podían pagar la cuota, o aquellos cuyos cuerpos fueron dejados sin enterrar, tuvieron que vagar por las orillas de un centenar de años.
En este he ilustrado a Caronte llevando una "rica alma" a través de un desierto de deseos y esperanzas creadas por "almas perdidas" que no podían permitirse el pago a la otra vida porque no tenían un acorde de vida similar a la canones religiosos y económicos establecidos por la sociedad en la que sólo el capitalismo, el consumismo y creencias banales parecen sobrevivir y nos lleve a los cielos.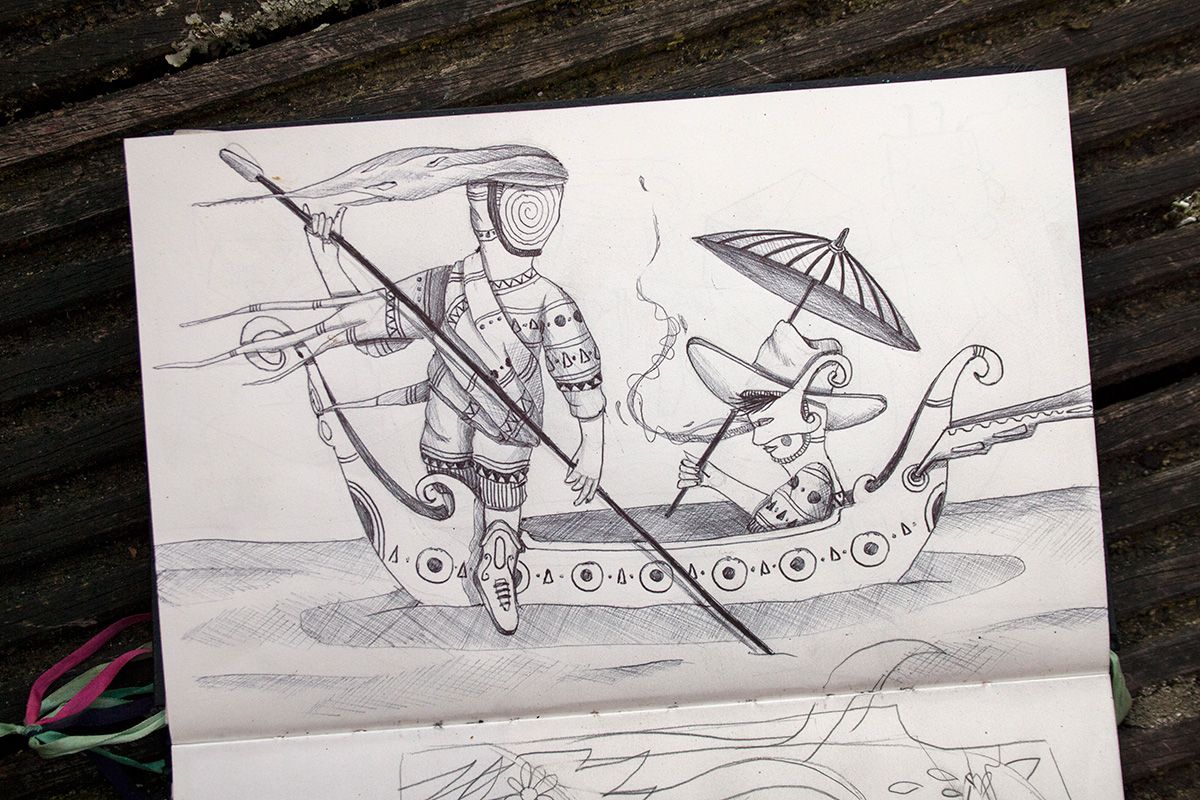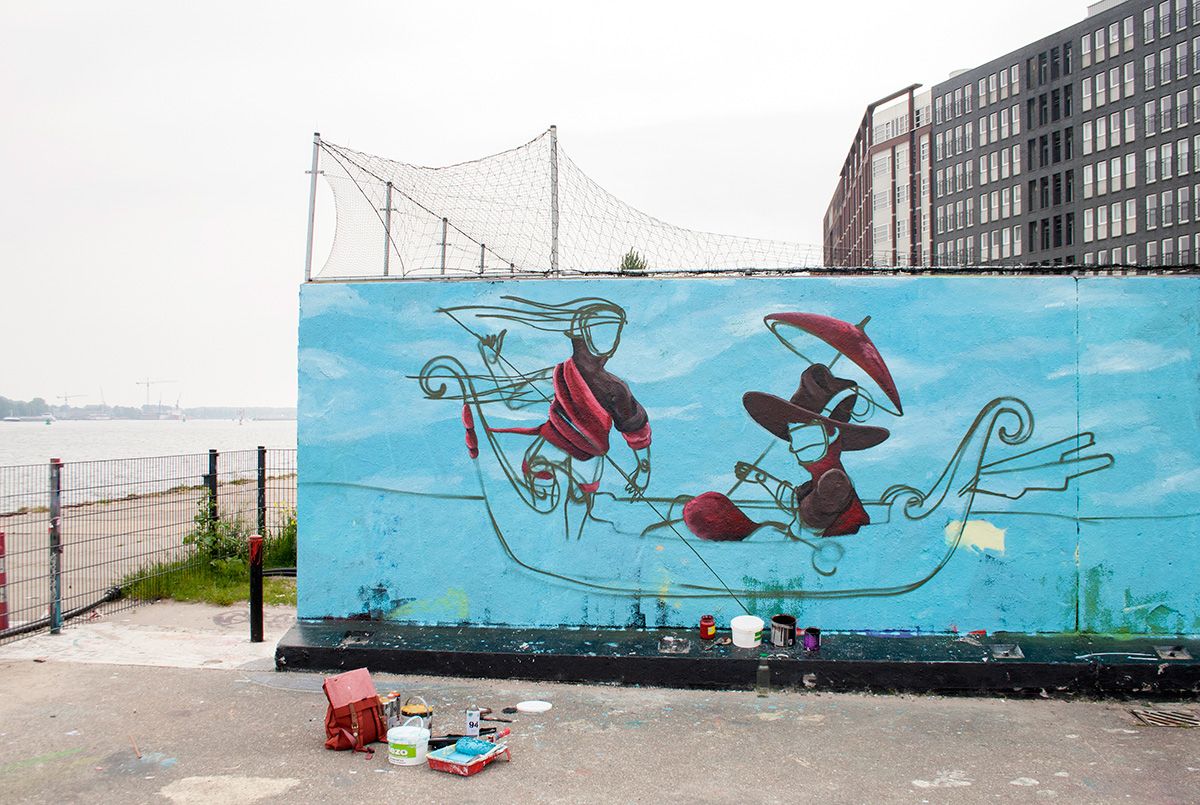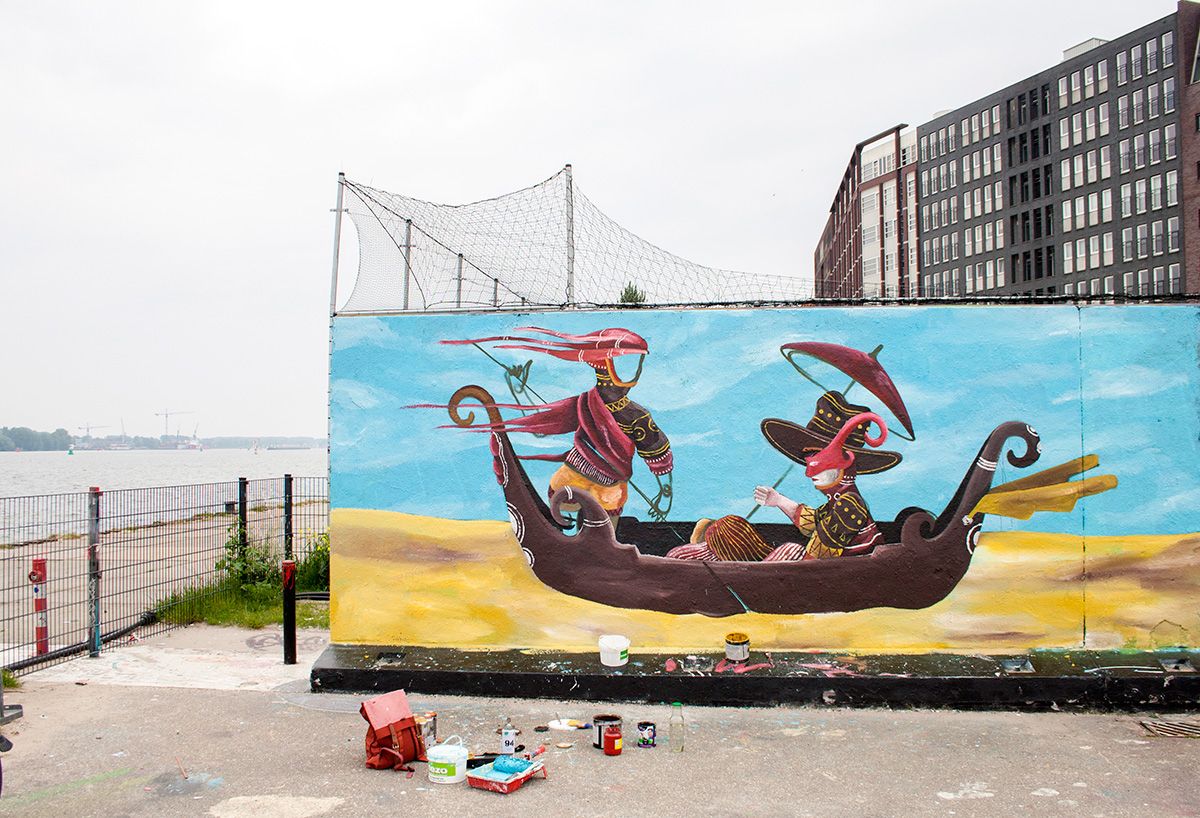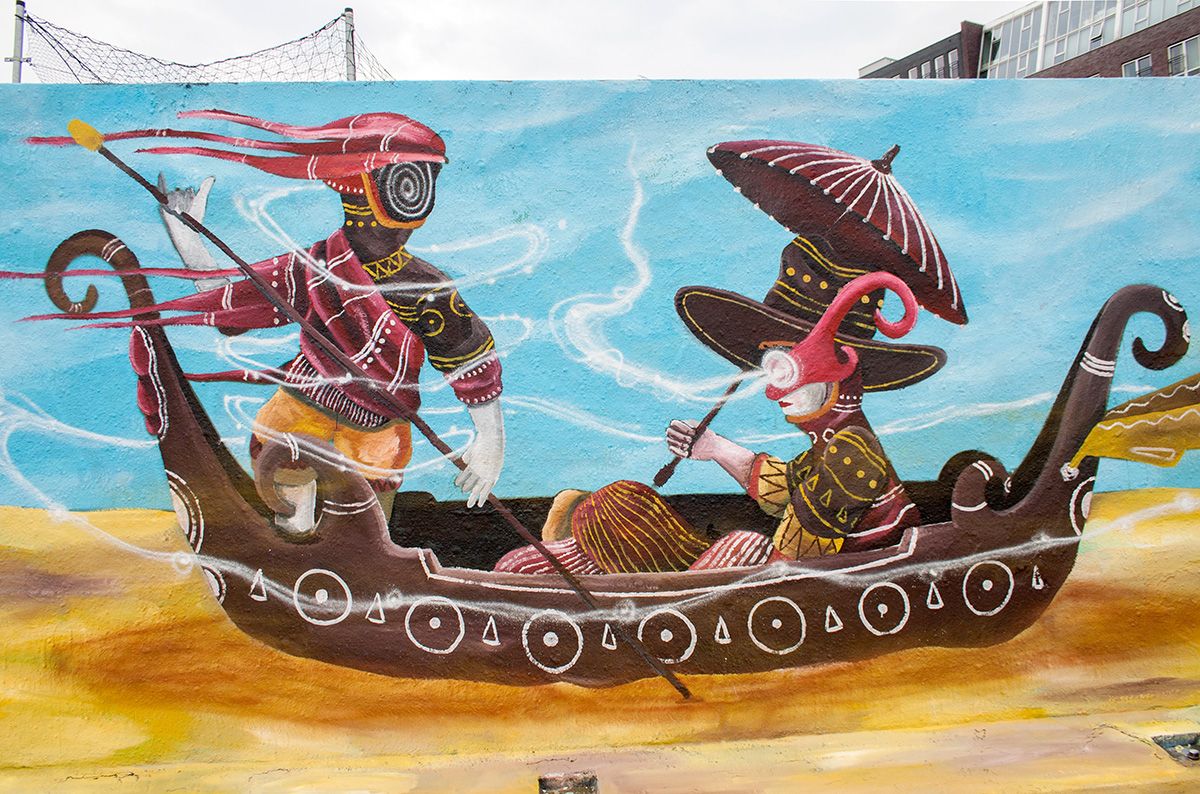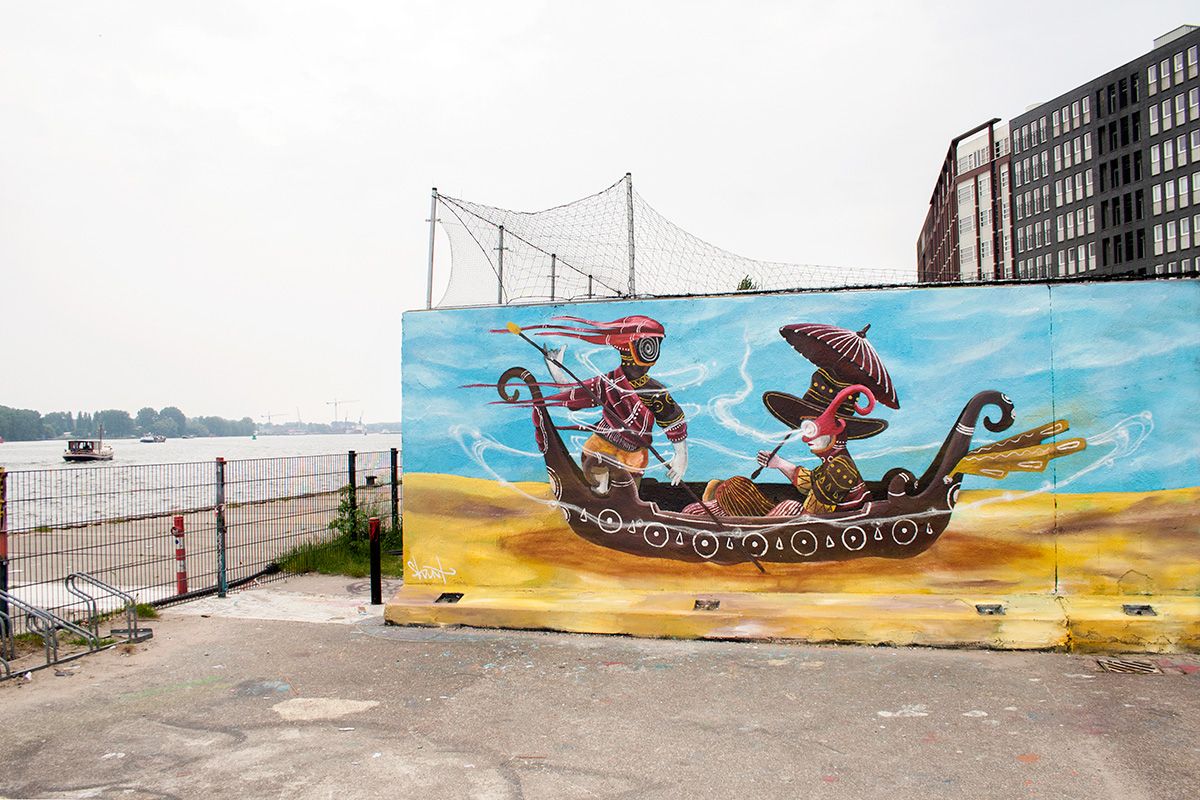 _