BEARER OF GROWTH REASON / PAINTING
Acrilic and enamel on linen canvas 70x50 cm. 2016
Painting inspired by the logarithmic spiral or growth spiral. This spiral appears everywhere in the nature, for example the arms of spiral galaxies are approximately logarithmic spirals, tropical cyclones such as hurricanes, also form logarithmic spirals and in in biology, there are many structures approximately equal to the logarithmic spiral.
Jacob Bernoulli wrote that the logarithmic spiral can be used as a symbol or strength and perseverance in adversity, or as a symbol of the human body, which, after all the changes and mutations, even after death, will be restored his perfect and accurate Being.
----------
Acrílico y esmalte sobre lienzo de lino 70x50 cm. 2016
Pintura inspirada por la espiral logarítmica o espiral de crecimiento. Esta espiral aparece por todas partes en la naturaleza, por ejemplo, los brazos de las galaxias espirales son aproximadamente espirales logarítmicas, los ciclones tropicales, como los huracanes, también forman espirales logarítmicas y en biología son frecuentes las estructuras aproximadamente iguales a la espiral logarítmica.
Jakob Bernoulli escribió que la espiral logarítmica puede ser utilizada como un símbolo, bien de fortaleza y constancia en la adversidad, o bien como símbolo del cuerpo humano, el cual, después de todos los cambios y mutaciones, incluso después de la muerte, será restaurado a su Ser perfecto y exacto.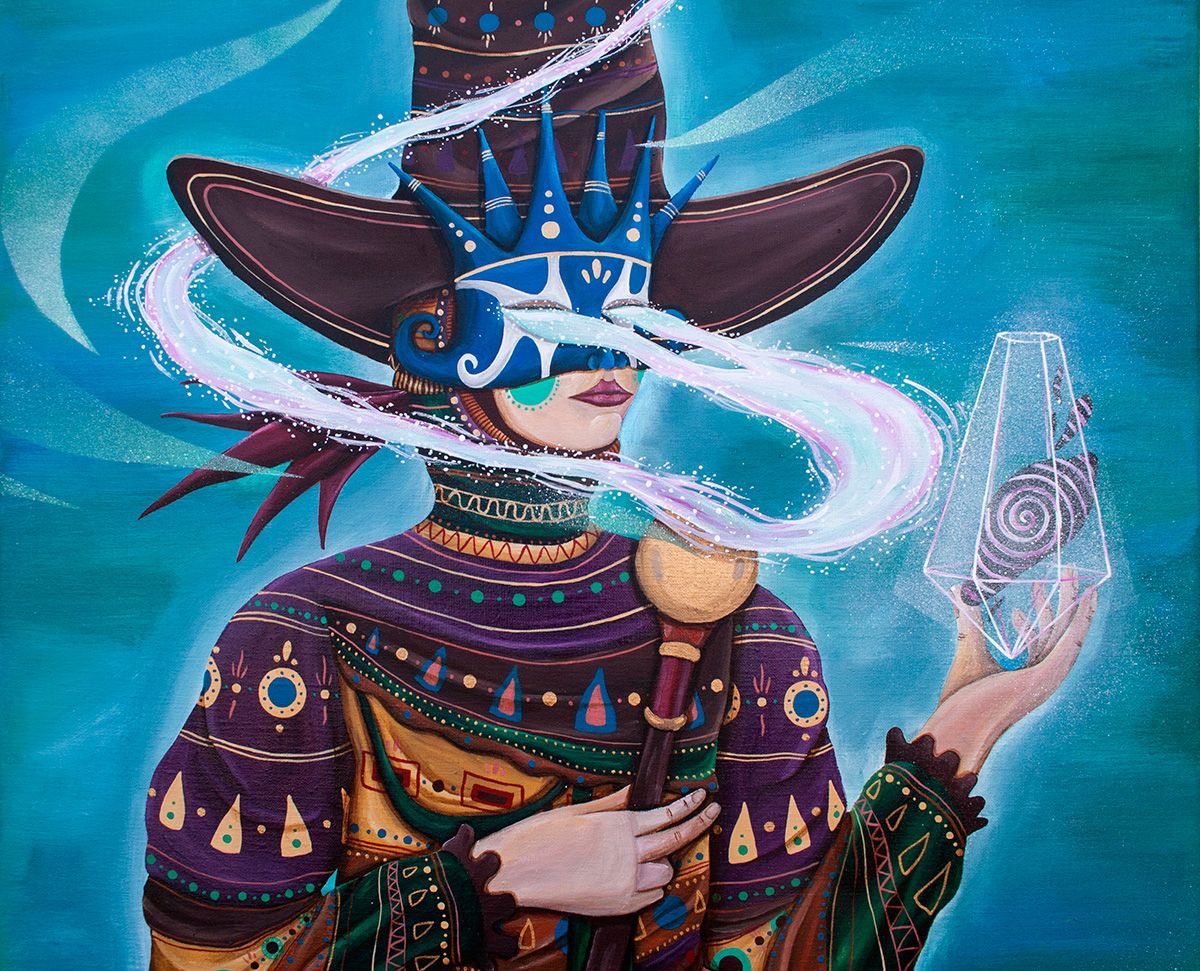 _