INNER PORTRAIT / PAINTING
This painting is part of my study of projection as a defense mechanism. The subject attributes to others their virtues or defects, including their shortcomings. This phenomenon operates in situations of emotional conflict, internal or external threat of origin, attributing to other people or objects feelings, thoughts and desires that they never quite accepted in themselves because they generate distress or anxiety.
As a result, the person can lose his real soul by trying to draw a new identity while looking at others distorting or redrawing their true identity in order to blend with mainstream society.
This painting is an inner portrait of our real hidden feelings, thoughts or desires; represented by our inner color and universe formed by everything that surround us, everything is part of us and we are part of everything, it influences us and makes us who we are.
Acrylic and collage on wood, 40x40 cm
Glass and plexiglass collage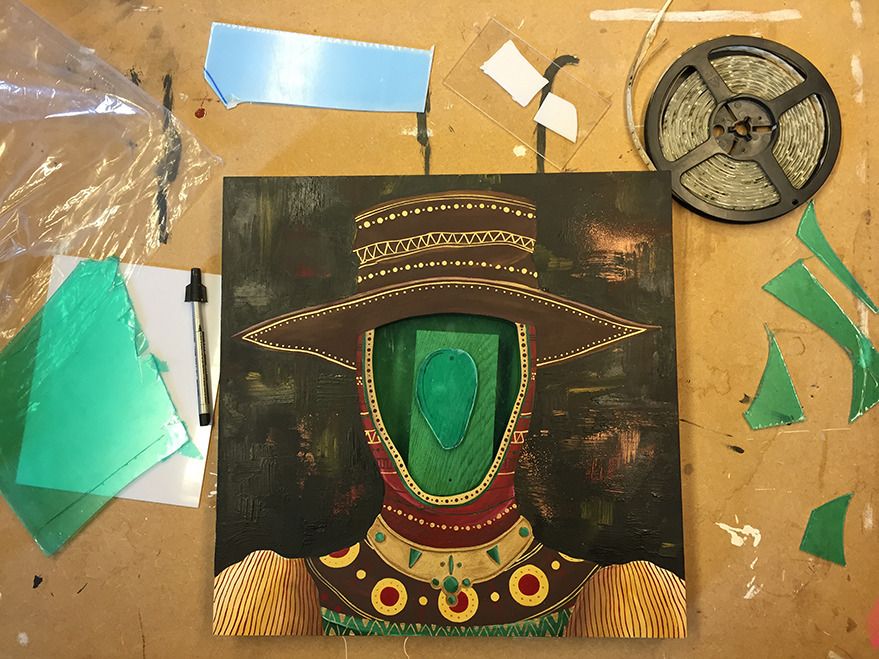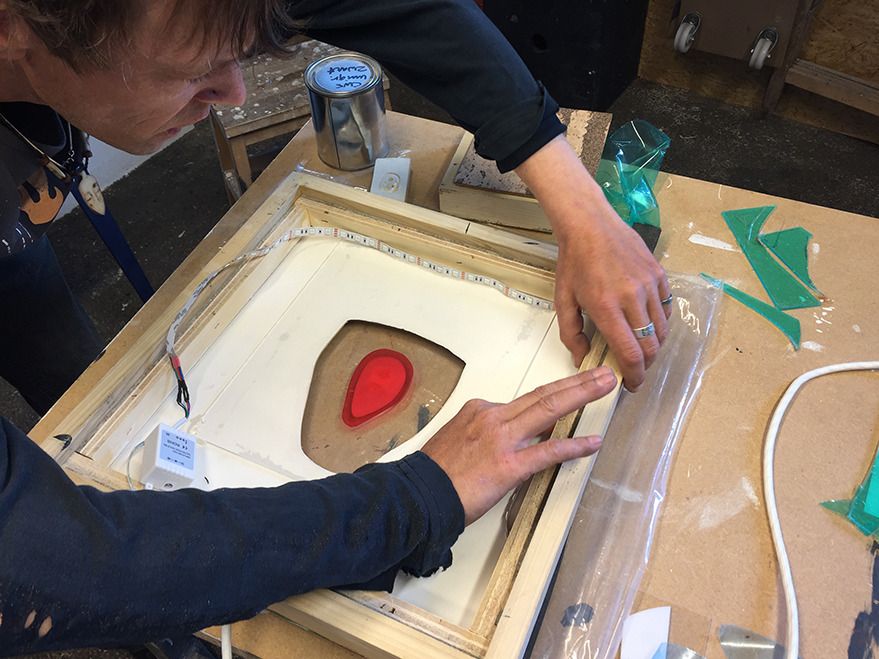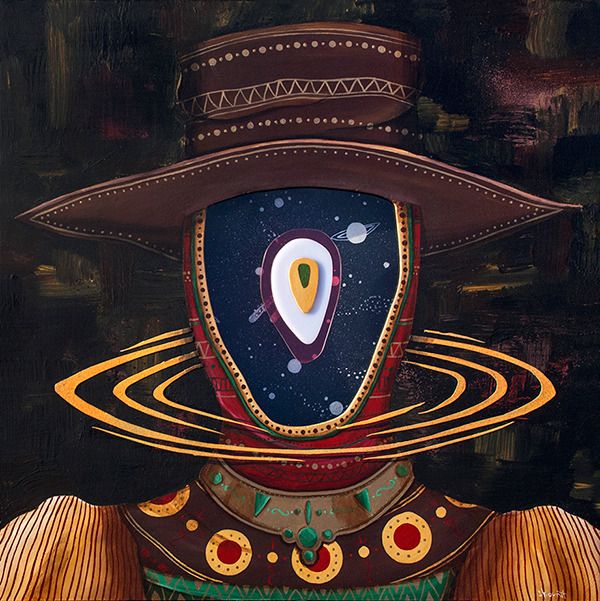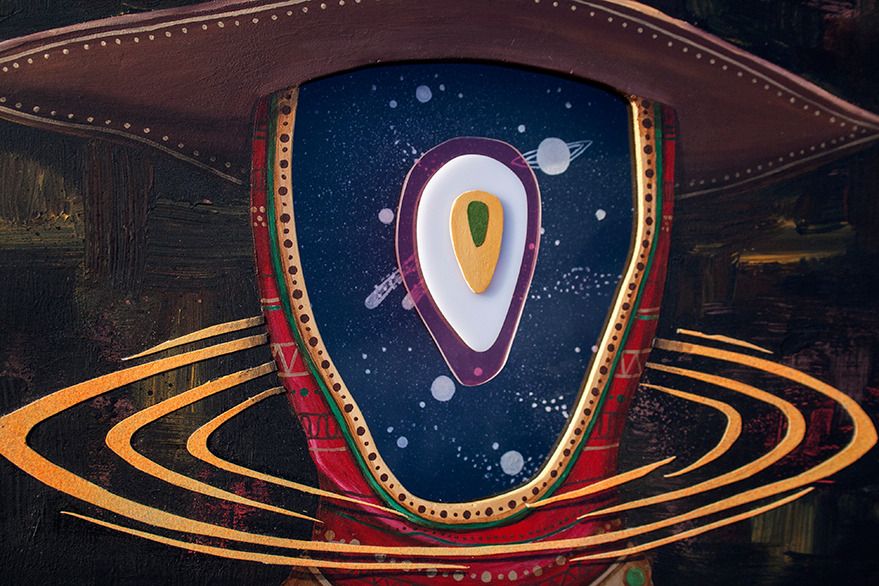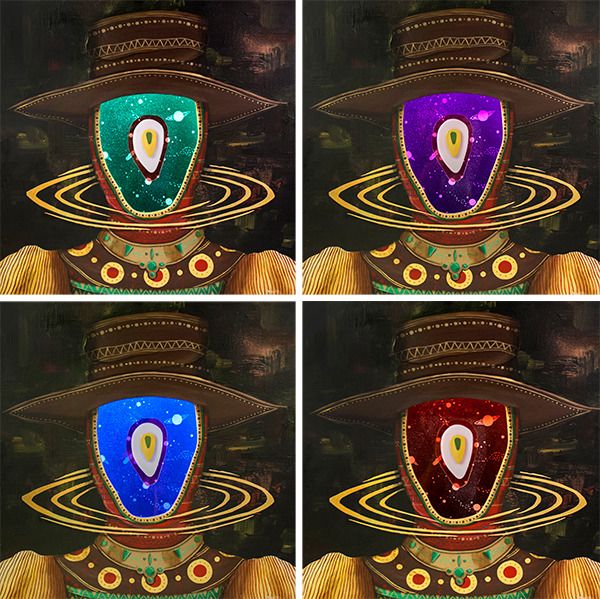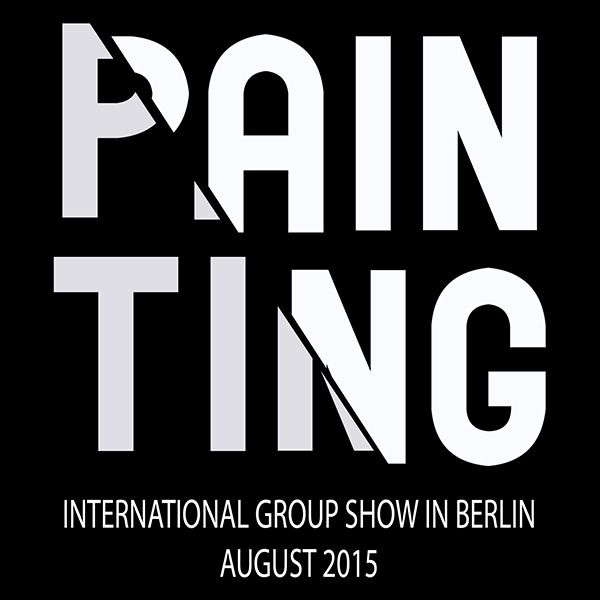 OPEN WALLS Gallery cordially invites you to PAIN / TING - an international group exhibition in Berlin about pain - Curated by Juan Arata and 19 Karen Contemporary Artspace, showcasing a selection of 22 contemporary painters from all over the world.
Exhibition from 1/08 - 15/08/15
Participating Artsits: Blo (France- based in Berlin) / Jason Bryant (USA) / James Bullough (USA - based in Berlin) / Richard Denny (Australia) / Esther Erlich (Australia) / Danny Figueroa (Peru - based in Berlin) / Filthy the Bear (Australia) / Melissa Hartley (Australia) / Kate McCarthy (Australia) / Yosi Messiah (Australia) / Jennifer Mondfrans (USA) / Jaybo Monk (France – based in Berlin) / James Reka (Australia - based in Berlin) / Johnny Romeo (Australia) / Been Sheers (Australia) / Skount (Spain – based in the Netherlands) / Go Suga (Australia) / Clare Toms (Australia) / Hiroyasu Tsuri (Twoone) (Japan - based in Berlin) / Dan Withey (Australia) / Guim Tio Zarraluki (Spain) / Juan Arata (Argentina - based in Berlin)