IMPLOSION, ESSENCE OF A MEMORY / PROCESS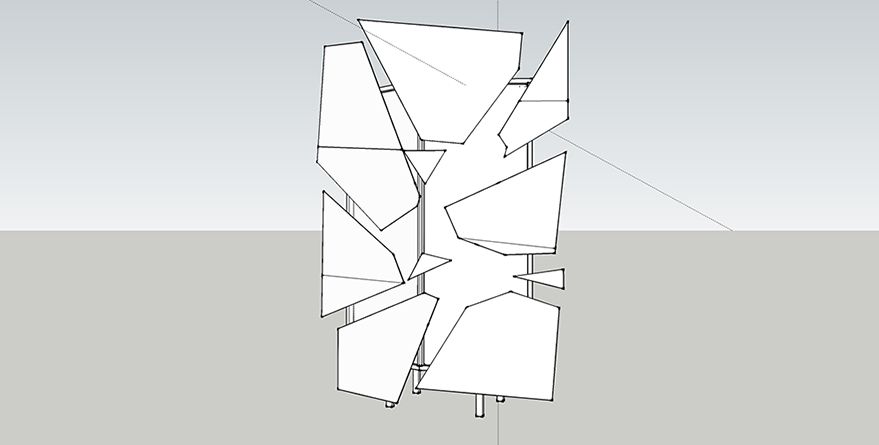 Last 1st of November I was invited to take part of AmsterdamDNA: Streetart exhibition during Museum night at
Amsterdam Museum
.
For this occassion I worked together with
The Visual Brothers
to create this installation, mixing architecture, geometrical forms, light and painting. As inspiration I used simbols, forms and artworks of the old (Dutch) masters. "The Starry Night" (1889) of Van Gogh, Rembrant's "Jewish bride (approx. 1665-1669) and "The Anatomy Lesson of Dr. Nicolaes Tulp" (1632) and "The peddler" of Hieronymus Bosch (approx. 1500).
These artworks are procesed in my installation as part of a break in the subjective collective memory.
This game of memory contains characteristics of my usual mode of work. Chracteristics to determine the nature of a "Entity". By creating a kaleidoscopic (in fragments) vision, I try to capture the essence on this "Entity".
I hope you enjoy these process images. Soon Images of the installation and the complete concept.