"The broken cosmic column"
"The broken cosmic column"
Acrylic on canvas, 110x80 cm
Exhibited at "Mythe&Muze" exhibition in homage to Frida Kahlo, curated by
GoGallery.nl
Since I was young I have been curious and admiration for the Mexican culture, and this has led me to spent a lot of time in Mexico, soaking up the culture and customs, so even I could say that today is one of the biggest influences that can be seen in my work. Frida Kahlo captivated me from the beginning, as a person, artist and what she represents; and through his suffering, his strength and turbulent and intense life, She was capable of generating a passionate surreal world that was no more than an extension of herself.
Of all his work I have chosen versioning "The Broken column" because of the accident she suffered at 18 years old, Frida was forced to spent long periods in bed, which never prevented him further develop his universe, for me this table reflects their suffering and distress, but turn to me is like a strong pillar in adversity. My version is called "The broken cosmic column" reflecting what is Frida for me: a shaft with an inner universe wisely knew transmit through his paintings and a tributary of color and life to the soul.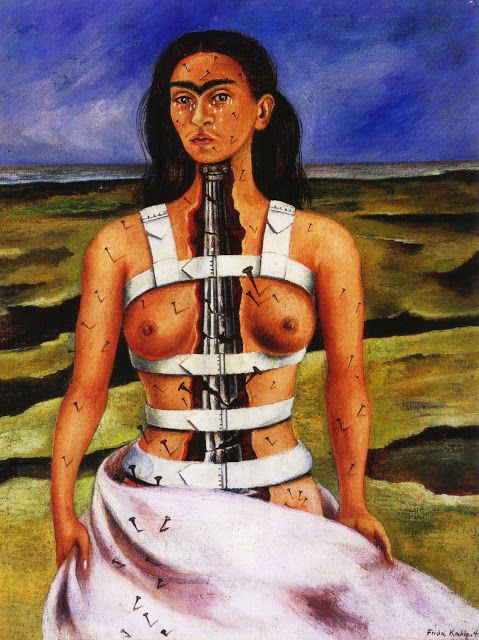 _