ANALOGUE/DIGITAL conferences. Brisbane, Australia
Last May i was part of Analogue/digital conferences in Brisbane (Australia)
Analogue/Digital creative conferences are an independently curated design event, showcasing artist, creative directors and excepcional individuals from the creative industries.
This year the line up was:
More info:
http://analoguedigital.com.au/
This amazing Opening video was created by
Studio Breeder
"

Double-exposures in motion.
-
Breeder was invited back to create the opening titles for Analogue/Digital, so once again, we threw ourselves into the project and didn't hold back. This year, we developed an ambitious aesthetic based upon the idea of double exposure, inspired by Alabaster's amazing track and the conference's program design. We worked around the theme of binary, juxtaposing the urban sprawl and nature, black and white, flight and fall, and unification and disintegration. It was a labour of love and we couldn't be prouder with the end result."
The video below was filmed, edited and created by Matt Raimondo.
"On 16th May I had the pleasure of capturing the second instalment of Brisbane's new art initiative 'Let's Face It' presented by Dan Hancock Design and Thirteen Digital, which also doubled as a pre-party to the Analogue/Digital creative conference
The unique event includes live screen printing of 50 T-Shirt's. The Tees are initially designed by 12 artists who create a face which is then mixed and matched with other artists designs from buyers in the crowd. The artist are there on the night printing the Tees right in front of you.
Participating artists included Ken Done, Reg Mombassa, Mulga the Artist, Loretta Lizzio, Stu Vidler, Ben Johnston, Tabitha Shafran, Alarna Zinn, Nick Chalmers, and Listen to the Graphic's Jack Tierney.
Also on the night was live street art by artists BeastMan, NumSkull and Skount."
Below some photos of my conference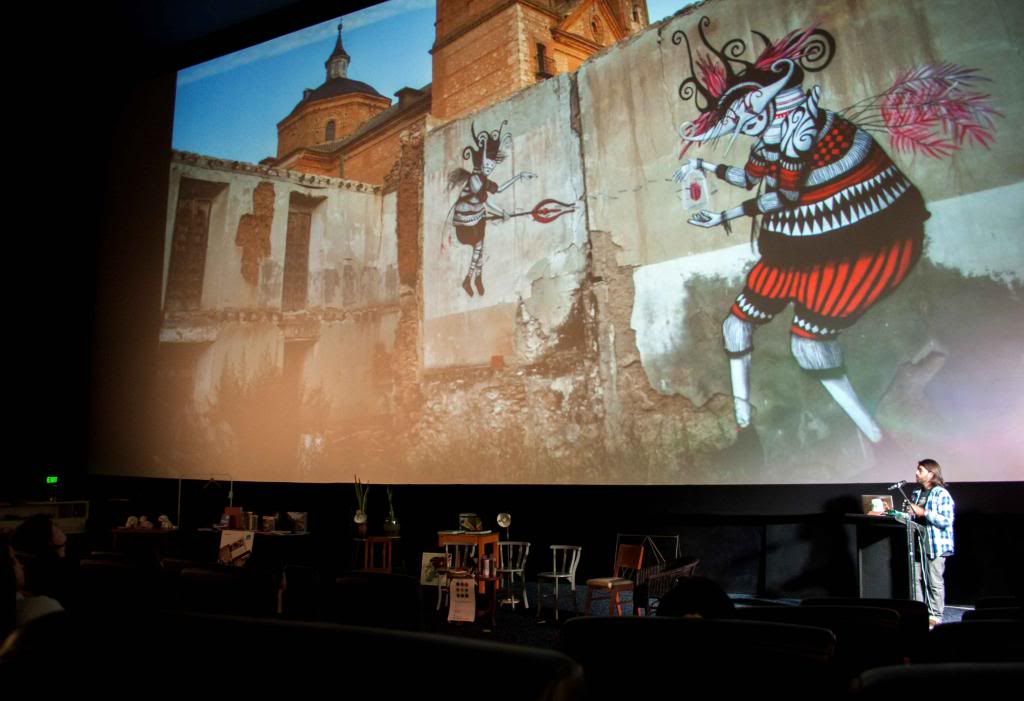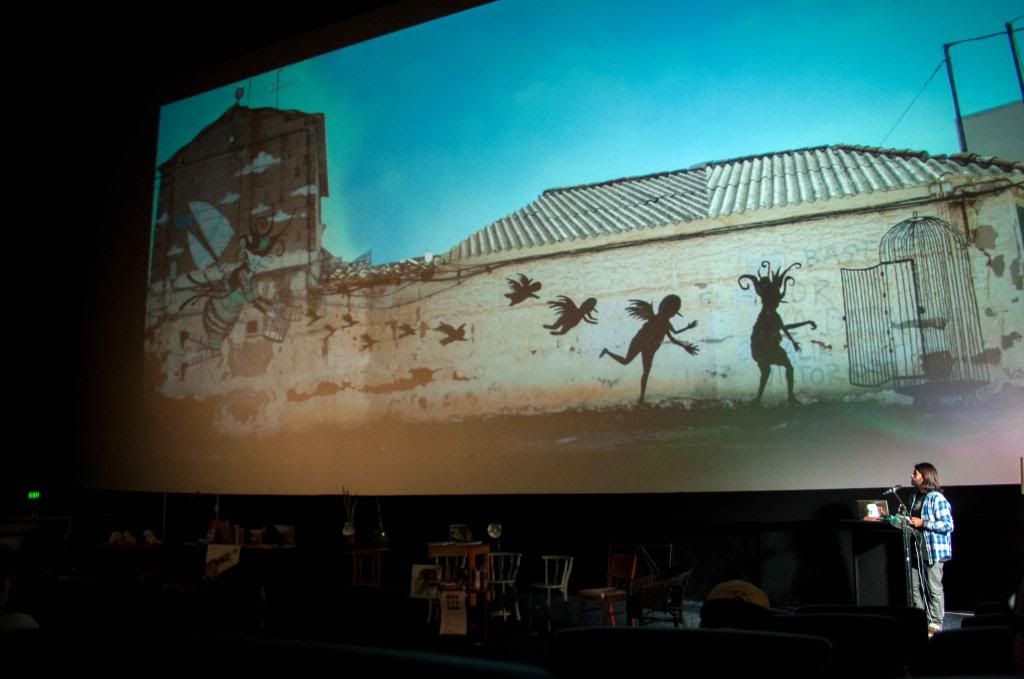 The video below is the
"Stupid krap"
Re-Launch and after party of AD.
Filmed and edited by Stuart McKenzie
Made possible by: Stupid krap, Ironlak, White Rabbit, Sailor Kerry, Spiced Rum, Volumes & AS Colour.
Thanks to Analogue/digital for everything!!!great days in Brisbane