"Bloop" festival.Ibiza.2012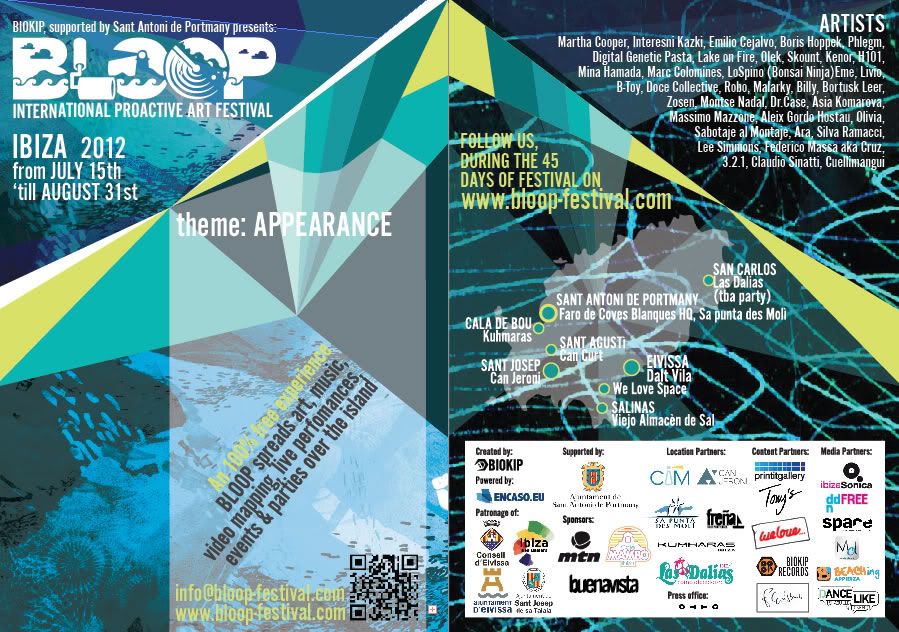 Next week i will be painting at "BLOOP" festival, Ibiza.
Bloop is the first proactive art festival in the world. Here in Ibiza, renowned for night life and entertainment, artists emphasize other aspects like the natural beauty of the Island and let you see and reflect arou
nd a specific concept: appearance.


40 international artists come to the island to liven it up with exhibitions, installations, video mapping, wall paintings, music perfomances, free and open to the public.
Some of the artist are:
Iteresni Kazki, Massimo Mazzone, B-toy, Zosen, Ara, Kenor, H-101, Martha Cooper, Claudio Sinatti, Phlegm, Boris Hoppek... and much more
More info at
www.bloop-festival.com