FRESH PRODUCE 2011.Anno Domini Gallery. San Jose( California)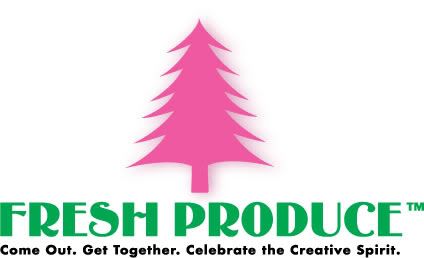 Artists from around the world have created hundreds of original works of art for this highly anticipated annual exhibition and affordable art sale. The artists were invited based on their unique artistic vision and contribution to urban contemporary arts and culture.
The 11th Annual FRESH PRODUCE exhibition features 45 artists from 14 countries!
Lina Arias (Columbia), Jason Arnold (USA), Philippe Baudelocque (France), Tyler Bewley (USA), Julie Bilyeu (USA), Christian Breitkreutz (USA), Broken Crow (USA), Lacey Bryant (USA), CAKE (USA), Liza Corbett (USA), Isaac Cordal aka Cement Eclipses (Belgium), DAL (South Africa), Jennifer Davis (USA), Daupo (USA), Mike Egan (USA), Lia Fenix (Brazil), Gilbert1 (France), Rimon Guimarães (Brazil), Hyuro (Argentina), JAZ (Argentina), Rafal Karcz (Poland), Laguna (Spain), Mark Lev (USA), Daniel Jesse Lewis (USA), Limo (France), Limon & Olson (onoffcrew), Jeremiah Maddock (USA), Dale "VN" Marshall (UK), Nuno de Matos (France), Danica Novgorodoff (USA) , Gustavo Ortiz (UK), Daryll Peirce (USA), Motel Seven (South Africa), Zéh Palito (Brazil), Noah Ptolemy (USA), Faring Purth (USA), Ro (France), Skount (Amsterdam), Barron Storey (USA), TIKA (Brazil), Jon Todd (USA), Porous Walker (USA), Dave Warnke (USA), Jake Watling (USA), Derek Weisberg (USA), Yumanzumu (Japan), Zilda (France), Zosen (Spain)
Preview: 7pm / Sale: 8-11pm
Music: tba


LOCATION & HOURS


Anno Domini // the second coming of Art & Design
366 So. First Street
map

San Jose, CA 95113
408.271.5155
www.galleryAD.com

Gallery Hours:
Tuesday through Friday, noon - 7 p.m.
Saturday, noon - 5 p.m.