Amsterdam Street Art presents Skount‏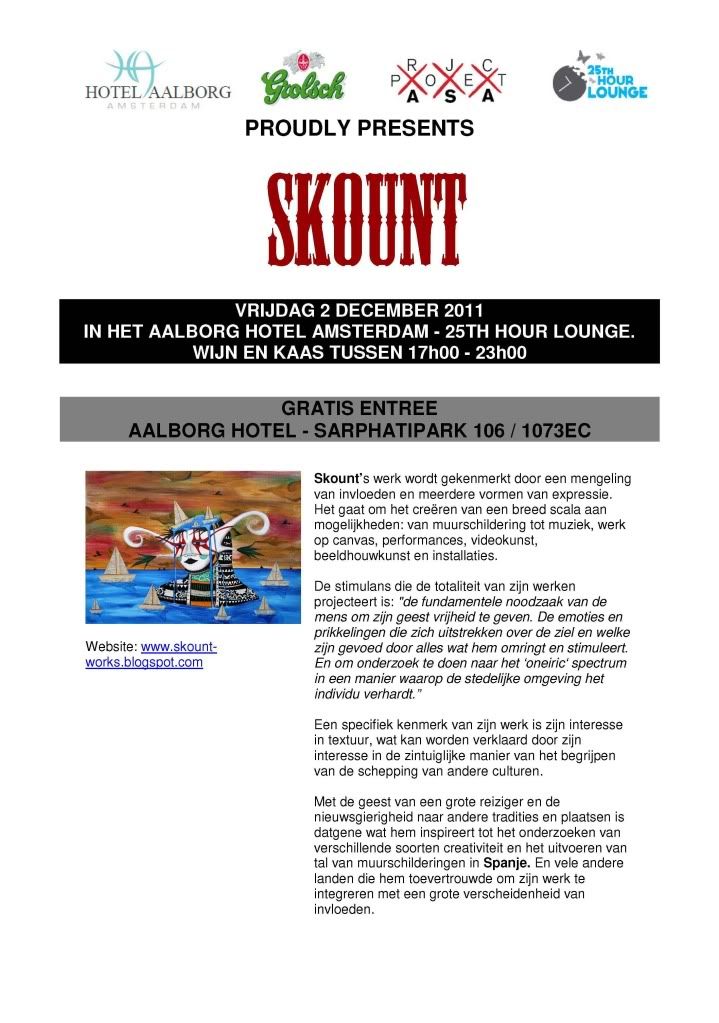 New exhibition
Amsterdam Street Art presents Skount‏

Our next vernissage at Aalborg Hotel (Sarphatipark 106 - Amsterdam) is happening on Friday 2nd December. We are pleased to welcome Spanish artist Skount to the 25th Hour Lounge of Aalborg Hotel with his 'Hope Sunsets' exhibition.
Skount develops a line of work characterized by a mixture of influences and multiple forms of expression. It deals with the creation of a wide range of possibilities: from mural painting to music, canvas based work, performances, video art, sculpture and installations. Skount was part of ASA 2011 earlier this year at Pand 14 and Thought Gallery groupshow.

VERNISSAGE: Friday 2nd December - 17:00-23:00 hrs
Drinks will be served! Jameson Whiskey that is.
Press: