A.S.A. (Amsterdam Street Art) event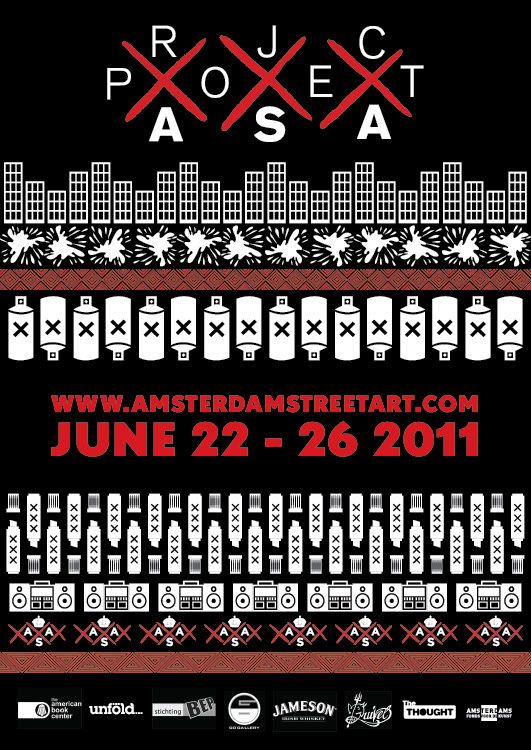 Following the successful Project Amsterdam Street Art 2010, Stichting Amsterdam Street Art organizes her second street art event in Amsterdam this year. Project Amsterdam Street Art 2011 is taking place from 22nd until 26th June 2011. A selection of (inter)national artists are coming to the Dutch capital for paint jams, exhibitions and of course to leave their trademark on the streets of Amsterdam.

What is there to expect?
Exhibition openings will take place every night and each exhibition runs from one month up till two months.
The exhibition openings:
PHOTOGRAPHY, STREET ART IN AMSTERDAM exhibition - De Duivel (Reguliersdwarsstraat 87) - opening Wednesday 22nd June - 21:00-23:00hrs
ASA NEW STARS exhibition - The Thought Gallery (Molsteeg 11)- opening Friday 24th June - 18:00-20:00hrs
ASA ALL STARS exhibition - GO Gallery (Prinsengracht 64) - opening Saturday 25th June - 17:00-20:00hrs
GIRLS ONLY exhibition - Bellamyplein - opening Sunday 26th June - walking tour starts at 20:00hrs (corner Kwakersstraat/Bellamyplein)
MORE INFO:
www.amsterdamstreetart.com