Muralismo morte - the rebirth of muralism in contemporary urban art. Book. 2010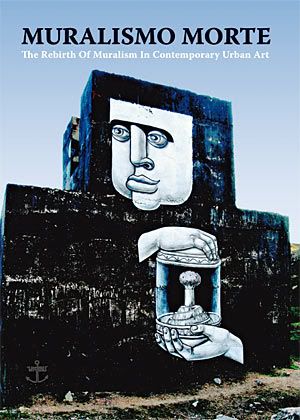 Participación en el libro
"Muralismo morte - the rebirth of muralism in contemporary urban art"
Muralismo Morte - El renacimiento del muralismo contemporáneo de Arte Urbano pone de manifiesto la vitalidad de un nuevo tipo de muralismo, ya que surge de las sombras de los espacios urbanos en las metrópolis de todo el mundo.
Desde hace mucho obras se celebra en lugares destacados, que están ocultos a simple vista en ruinas anónimas, decaídas, que cuenta con murales a gran escala y pequeñas intervenciones de algunos de los artistas internacionales más interesantes relacionados con este movimiento.
Muralista y el arte activista Jens Besser descubre los tesoros y ofrece una visión especial en la escena emergente y colorea nuestra experiencia urbana.
Libro lanzamiento / 1.
Octubre de 2010!


Exposición y libro, fiesta de lanzamiento / Common Ground Galería / Berlín:

1.October 2010 / 7 pm final abierto

Conferencia / Buchvorstellung (Jens Besser): 8:30 pm


BerlinBeamBoys - rendimiento de video en vivo

DJ Dejoe


Galería de Common Ground / Stützpunkt Hip Hop

Marienburger Str..
16 A (Hinterhof)

10405 Berlin-Prenzlauer Berg
Morte Muralismo Calendario de eventos:

para obtener información detallada, por favor visita www.fromheretofame.com


7-10.
Octubre 2010 - Berlín

Stroke.03 Feria de Arte Urbano

Muralismo Morte conferencia a cargo de Jens Besser y pintura en vivo por Roa, Sepe y Aryz (por confirmar)


27.
Octubre 2010 - Dresde

Motorenhalle

Muralismo Morte conferencia a cargo de Jens Besser


3.
Noviembre 2010 - Leipzig

Mzin Librería

Muralismo Morte conferencia a cargo de Jens Besser y exposición