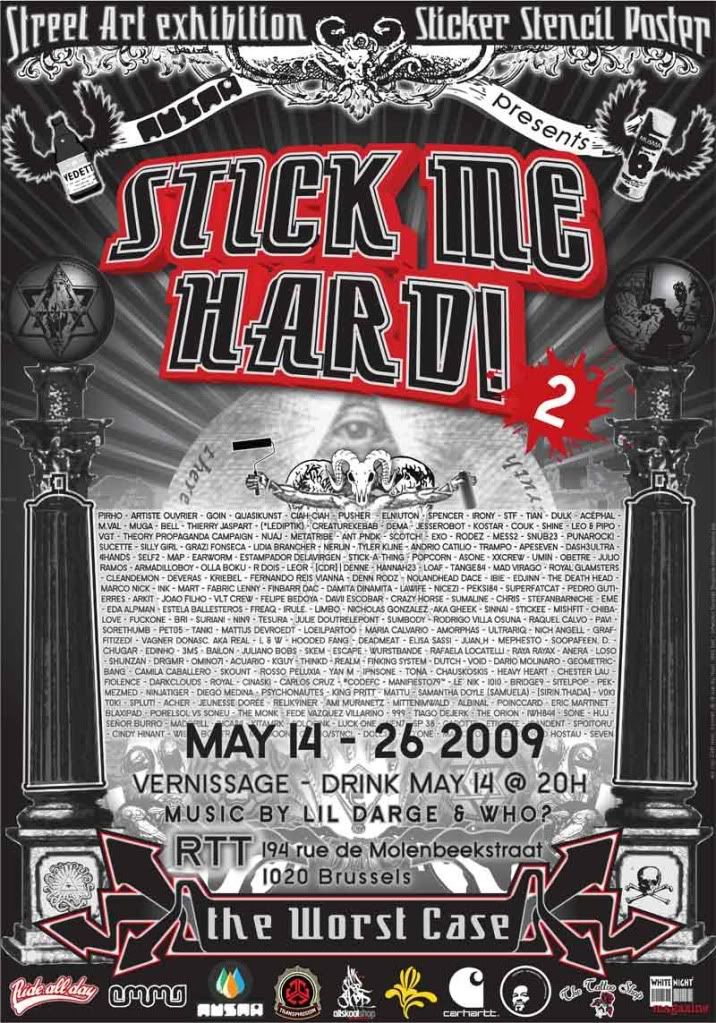 Stick Me Hard! 2 - 'the Worst Case' - Street Art international exhibition - Brussels May 2009 - stickers stencils posters

"Stick Me Hard!" second edition
StreetArt Exhibition focusing on Handmade Stickers, Posters, Stencils, Screenprint,...

This exhibition will be held from May 14 to May 28 2009, in Brussels Belgium.

For this edition we give you a theme to work on:

"the worst case"

(from the expression "the worst case scenario")

that's include: end of the world, climatic disordered, secret societies, totalitarian system, the crisis, wars, plagues… in short: all this kind of black thoughts.